Installation instructions
Installation instructions
Place the self adhesive silicon bumper on the bezel or corners of your TV.
Gently put screen safe screen guard on top of your TV as shown in image.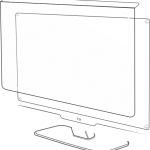 Insert the belt in top hole of your Screen Guard.  
Then insert the belt in the bottom hole.
Fasten the belt using velcro strap facing Screen Safe towards you.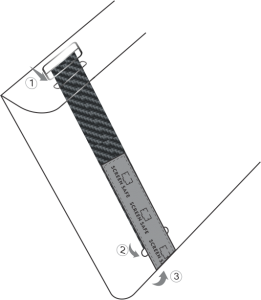 Use velcro straps to secure screen guard tightly to your TV.